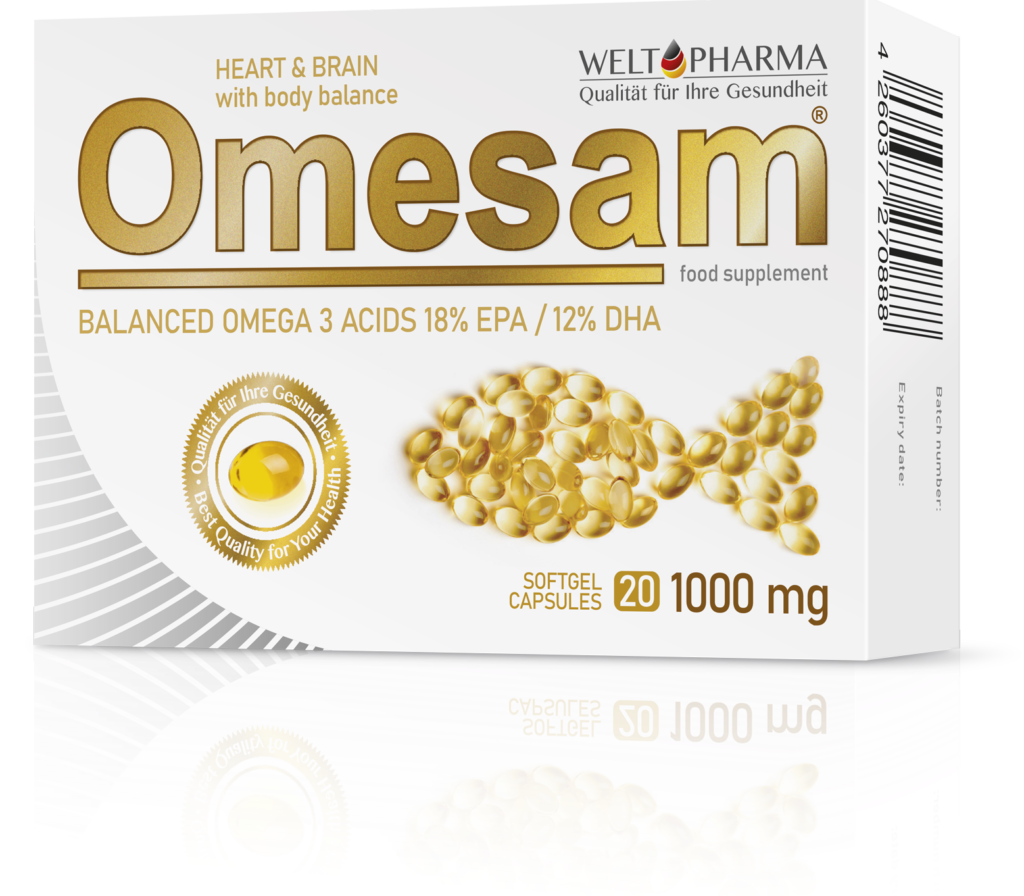 OMESAM 1000 contains high-quality concentrated cold-water marine fish oil in a soft, easy-to-swallow capsule.
The results of numerous clinical studies have shown that the administration of Omega-3 acids has a benecial efect on maintaining the proper functioning of the body.
OMEGA 3 ACIDS affect many functions of our body and support the proper functioning of the brain, heart, eyes and the proper development of the child.
Since it is dificult to obtain a suficient level of fatty acids Omega-3 with the daily food, it is worth using special supplements, such as OMESAM 1000
Composition:1000mg fish oil with OMEGA-3 – 300mg: 18% EPA 180mg/ 12% DHA 120mg
Dosage: 1 capsule daily. Do not exceed 5 per day
Package:
20 softgel capsules.
Nutritional information:
1 capsule fish oil 1000 mg – 18% EPA 180 mg, 12% DHA 120 mg
Nutrient reference values not established. This product is not a substitute for a variet diet.