OMESAM JELLY in tasty gummies are designed for the proper supplementation of natural Omega-3 acids for children.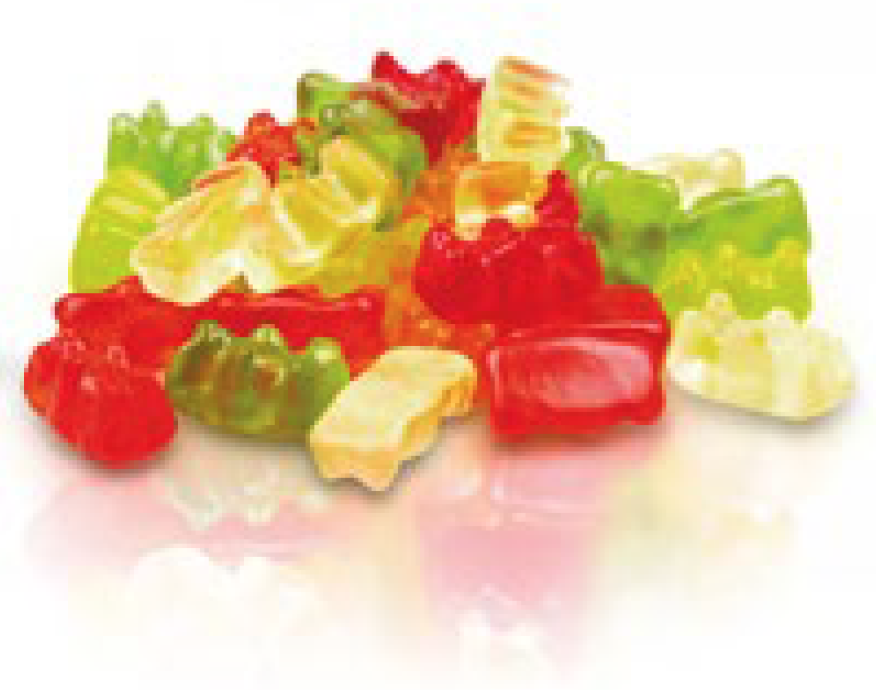 Omega-3 acids are necessary for children's growth and development. The human body can't produce omega-3 fatty acids, so their proper supplementation is needed.
Saturated fatty acids are required for proper children's growth. Omesam Jelly also contains vitamin D, which is needed for proper bone growth, and vitamin C, which supports the immune system.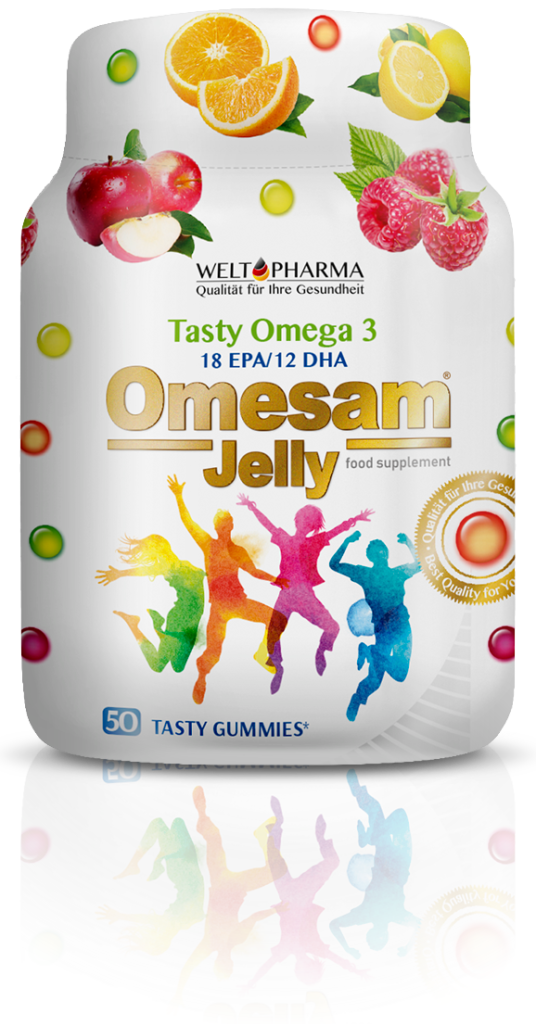 OMESAM JELLY – 50 TASTY JELLIES WITH ALA OMEGA 3 ACIDS.
Active components in 1 piece: Alpha Linolenic Acid 65 mg, Vitamin C 10 mg, Vitamin E 1.2 mg, Vitamin D3 2 ug
Application: Dietary supplementation with omega-3 fatty acids. Children over 3 years old.
Amount of daily application: children over 3 years of age 1-2, over 6 years of age 1-3, over 12 years of age 1-5, adults up to 10 jellies/gummies.
Do not exceed recommended servings for consumption during the day.
The product can not be used as a substitute for a varied diet and healthy lifestyle. A balanced way of eating a proper lifestyle is important for the functioning of the human body.
Storage: This product should be stored in a dry place at 14-25°C, not accessible to young children. Protect from light and humidity. It should
be consumed up to 1 month after opening.
Contents: 50 pieces. Average piece weight = 5g
Net weight = 250mg (50 +/- jellies depending on weight differences)